There are hundreds of fun and interesting things that you can do in
Paris France
. However, it is very hard to sit down and go through such a long list. In fact, there is no way you are going to remember over one hundred things even if you have an excellent memory. This is why we are only going to discuss the top ten things to do in France. After reading this content, you will discover that this is one of the most interesting regions that you can
tour all over the world
.
Top 10 Best Things to Do in Paris :
1. Notre Dame :
Like other great cities, Paris also has a great cathedral. Notre has so many things that will make your tour to the area complete. The exterior of this cathedral in it self is a site to behold. The architectural piece has 12 apostles who seem to be climbing the steeple, walls that are supported by flying buttresses, and a chimera and gargoyles that loom above.  Everything will get better once you get into the cathedral. It has three stained glass windows that form an incredible site in the whole of France. You will also get an excellent experience of climbing the top of the towers. This will give you an exclusive opportunity to have a great view of Paris. Some of the thing you will view from here include the Sacre Coeur, Saint-Sulpice towers, Eiffel Tower, and the Pantheon.
2. Eiffel Tower :
Any tourist will tell you that visiting the
Eiffel Tower
is one of the best things to do in Paris, France. Get personal and close and if possible go to the top of the tower to get the best experience. You will discover that the Eiffel Tower is larger than you thought. It has incredible footings and steel beams that support the whole structure. The tower was built by Gustave Eiffel and it remains to be one of the most iconic structures all over the world. Go at night and you will be able to view Paris as the renowned "City of light."
3. Arc de Triomphe :
This is one of the best sites in Paris to stop, observe and take a photo before you move on. The monument was constructed to honor the Napoleonic and French revolution war victims. After having a view, you can climb to the top of the Triomphe for the grand finale. There is an ever-burning blaze at the bottom of this arc. Special sacrifices are made here at 6:30a,m. daily to honor one of the soldiers who sacrificed the most during the first world war. There is an underground tunnel that will get you to this monument and hence you will not be struggling to beat traffic. 284 steps will get you to the top of Arc de Triomphe but you can be sure of having a magnificent look.
4. The Louvre :
One of the best things to do in Paris is to view a portion of the Louvre. Let no one cheat you that you will view everything at the Louvre. This is a massive museum and you cannot explore it to totality. Some of the work that you will see was done by Egyptian and Greek Antiquities. Everything about this place is just interesting.
5. The Gardens of Paris :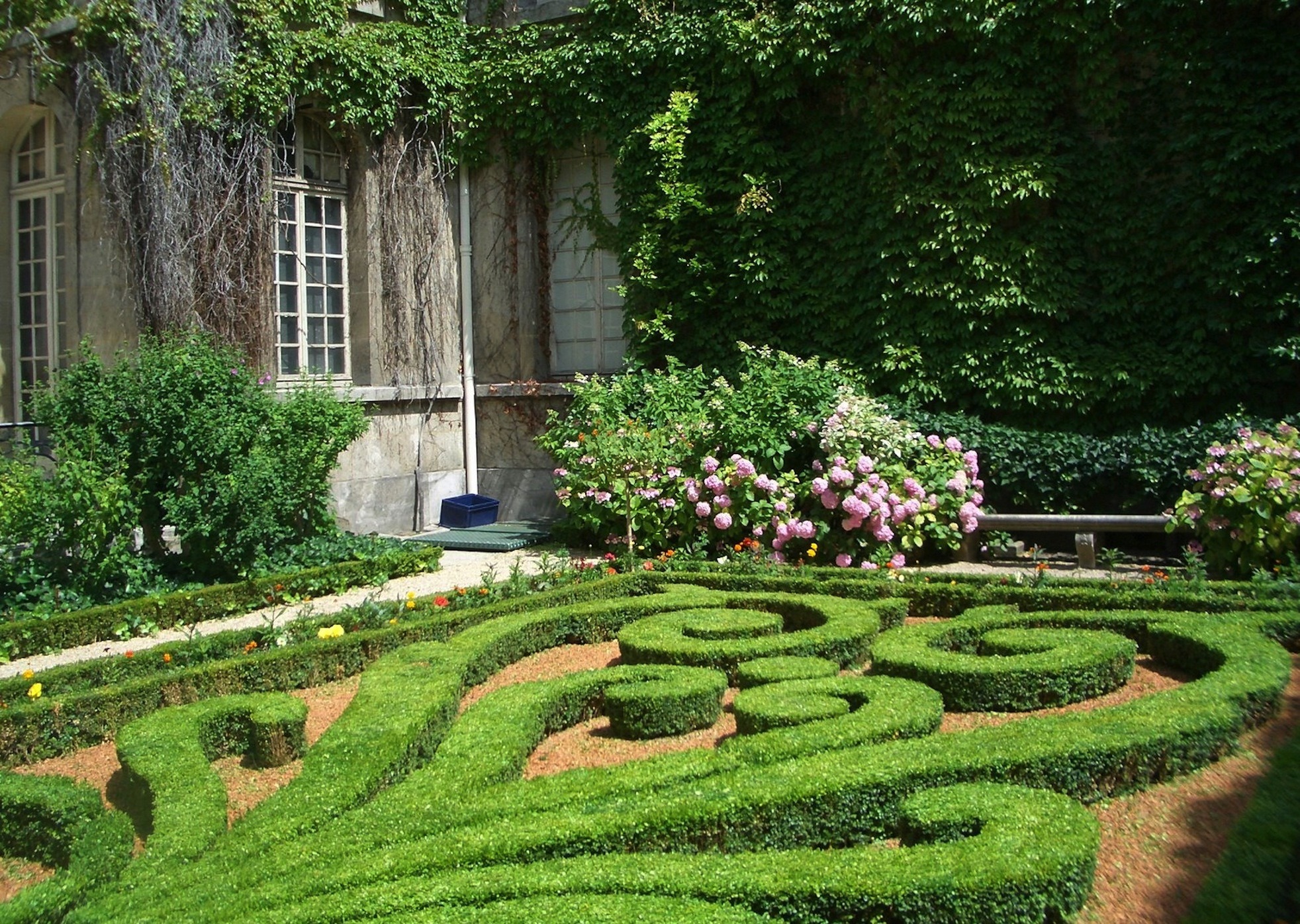 Paris has an abundance of pleasant and beautiful gardens that adorn the city. The best places for an afternoon spent, picnic, and quick resting as you watch the goings and comings of Paris include  Jardin des Tuileries, and Jardin du Luxembourg. All these gardens have a lot of colors and come with finely manicures statues, fountains, and lawns. They also have beautiful benches that will guarantee you a real comfort while resting. Catherine de Medici created both these gardens in 1564 but they were opened to the public on 1667. They offer the best picnic experience in the city.
6. Champs-Elysees :
Experiencing the Champs-Elysees should not miss on your things to see in Paris. You will get an exclusive opportunity to scroll down one of the most famous boulevards in the world. You can do some shopping at one of the high-end chic stores if you have some cash with you. However, the experience is still sufficient even if you will not be buying anything.
7. Montmartre and Sacre-Couer :
There are so many reasons that will motivate you to spend your day in Montmartre. This is a beautiful artsy section of Paris. The construction of the Basilica of Sacre-Coeur was finished in 1914 and rests on the tallest point of Paris. Its made from travertine stone an hence you can view it from anywhere on Paris. It is a stunning cathedral and a great area of the city for backstreet roaming.
8. Day Trip to the Home and Gardens of Monet :
This destination is technically out of Paris but the journey from Giverny to Paris is an easy one. You will be able to view the gardens and home of Claude Monet. It will take you about 50 minutes train ride from Gare Saint Lazare and then a 15 minutes bus ride to Giverny. Claude Monet created a very amazing thing here regarding his gardens. He was an impressionist painter who took more than forty years of his life to create his inspiring masterpieces. The tour will give you a break from the bustle of Paris making it one of the fun things to do in Paris.
9. Ride the River Seine :
10. Dine at the Bistro Le Coin :
All great cities have special connections to food and Paris is not an exemption. This hotel caters for both the locals and tourists alike. It has fancy menus and all of them are posted on the chalkboard. The hotel will make you feel from home by serving you with the broad range of French delicacies.
Conclusion :
From this discussion, you will discover that there are so many things to do in Paris and visiting the area is not a waste of your precious time and money. Apart from relaxing, you will get to learn so much about the French culture.
Read Also :